Etsy Listings That Convert: How to Turn Clicks into Cha-Chings!
Are you tired of hearing crickets on your Etsy shop? It's time to turn clicks into cha-chings! Etsy has become one of the most popular online marketplaces, but with so many shops and listings, it can be tough to stand out from the crowd. That's where optimization comes in. In this blog post, we'll cover everything you need to know to create Etsy listings that convert. From the basics of high-quality photos and effective titles to utilizing SEO strategies, crafting a compelling product story, and implementing conversion optimization techniques, we've got you covered. So, let's get started and boost those sales!
How Etsy determines listing quality
The initial quality score for new shops and listings is neutral. A newly created listing receives a small, temporary boost in search results to help Etsy search understand how shoppers are engaging with it. To evaluate a listing's quality score, factors such as clicks, favorites, and purchases are considered. Etsy search analyzes past shopper behavior to anticipate the likelihood of future purchases.
To enhance your search ranking and increase your shop's visibility, optimizing your listings with conversion as the goal is a crucial step.
Getting clicks from search & increasing conversion rate
Photos: High-quality, clear photography is a must in order to earn buyers' trust in your product. Mockups are a great, supplemental option because of their crisp, consistent quality, and the ability to show your offerings in different contexts. Mockups are especially applicable for products like wall prints, mugs, customizable apparel, etc.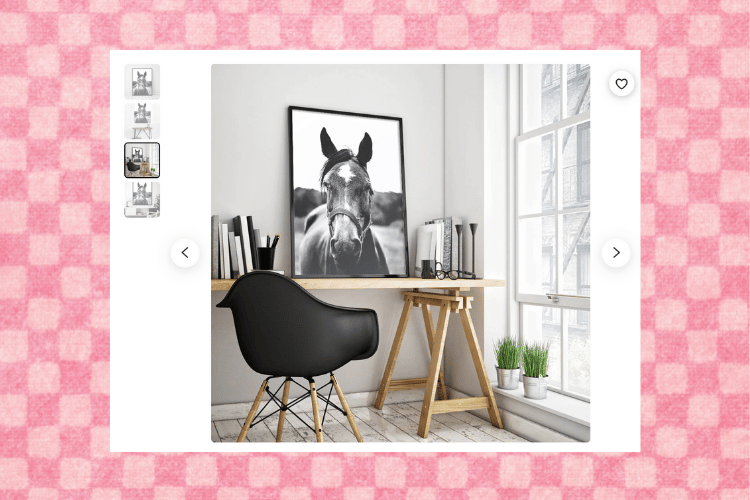 Listing title: The title is largely responsible for which searches you appear in and how many clicks you get. Your title should include relevant keywords, be short, and easy to read.
Listing descriptions: Your description should be short and informative, but still engaging. Put the essential information at the top, such as sizes, dimensions, colors, and order directions. At the end of the listing get more personal and tell your product's story.
Price: A basic rule of thumb for pricing your items is to take the wholesale price for your item (including costs and labor) and multiply it by 2. Your prices are a straightforward way to give yourself a competitive edge, but be sure not to sell yourself short, as that is not sustainable long-term. As you expand your inventory over time, try to list items across price points so that your products are accessible to shoppers no matter their budget.
Processing time: Shoppers on Etsy are often looking for gifts or specific occasions and need something by a certain date. You can increase the conversion of your listings by avoiding unnecessary padding on your processing time and getting those orders fulfilled as quickly as possible.
Shipping: Listings that offer free shipping are ranked higher by Etsy search because it is important to buyers. This means your listing's conversion rate will VERY likely increase if you offer free shipping. Consider adding some of your shipping costs to the price of your item and see how shoppers respond.
Special offers: Few people aren't enticed by a sale. Offering a discount automatically makes your listings stand out and appear to be high value. It also gives your listings additional coverage as they will be visible in the 'On sale' search filter.
Reviews: Shoppers can see your shop's review star average while browsing search results. It is imperative that you maintain a high average to build trust and stand out. Buyers will be assured before placing an order that they will receive a product that meets their expectations.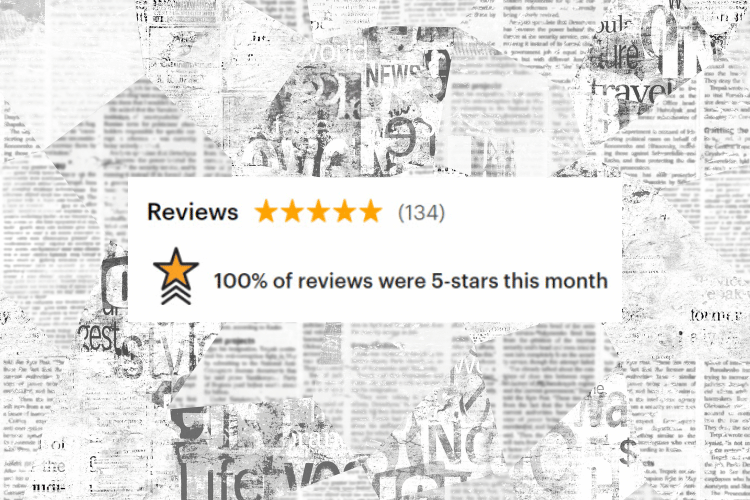 Some tips to get great reviews are:
Treat every buyer like they're your first

There is no excitement quite like when you get your first buyer. You will do anything to ensure that they are happy with the product and are well taken care of. Maintain this attitude towards all of the customers that support your shop, and you will easily earn great reviews and repeat customers.

Manage expectations by keeping your shop honest

It can be easy to get carried away while taking photos and writing descriptions for your products, but you must be careful to not 'over-hype' your product so much that buyers feel disappointed upon receiving it. Transparency and honesty will help you build long-term relationships and lead to positive reviews and repeat business. By managing expectations, you can ensure that both you and your buyers are happy with the transaction.

Immediately address mistakes

Mistakes will happen. No matter how hard you try, nobody is perfect. Utilize mistakes as an opportunity to build a relationship with the buyer and show off your amazing customer service. Respond as quickly as possible and go above and beyond to make things right. This will not only mitigate bad reviews, but it may also get you your happiest customer yet.

Create an exceptional experience


A 5-star rating boils down to an exceptional experience. What can you do to create an extra-special experience for your buyers? Perhaps this means adding a handwritten note to your packaging or offering a discount code to repeat customers. Think outside of the box to stand out as exceptional.

Always follow up

It is crucial to follow up with buyers after processing their orders strategically. This not only helps in building a strong relationship with the customers but also enables you to identify and address any issues that they may have faced with their order. By doing so, you can prevent negative reviews and ensure that the customers are satisfied with their purchase.
The timing and messaging of the follow-up message are essential. You must ensure that you do not come across as spammy or too aggressive. As per Etsy's policy, it is best to reach out to the customer around the time the item is expected to arrive. You can check if everything was received safely and as expected and provide them with instructions on how to leave feedback. Making this process as simple as possible encourages buyers to share their experiences and leave feedback.
Conclusion
Creating successful Etsy listings requires more than just a few quality photographs. It involves utilizing SEO strategies, crafting a compelling product story, and implementing conversion optimization techniques. High-quality photos, effective titles, and relevant tags and categories are just the beginning. By following the tips outlined in this blog post, you'll be able to optimize your Etsy listings and start turning clicks into cha-chings!
Explore Other Recent Articles